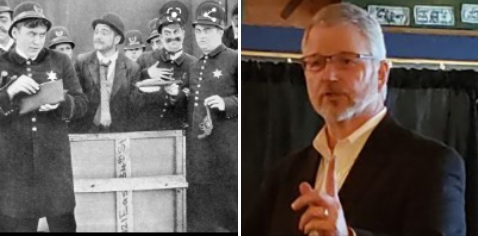 THE INTERNET/REMOTE LOCATIONS — Having seen the biannual state convention descend into farce for the third consecutive day, it appears the Republican Party of Texas has a new problem on its hands.
The Keystone Cops, an early twentieth century silent film stars known for their bumbling ineptitude, have sent party chairman James Dickey a 'cease and desist' letter.
The letter accuses the Texas GOP of "stealing our intellectual property through a never-ending series of blunders that couldn't possibly be serious."
Party officials assure the #TXLEGEREPORT that all is well and convention delegates should receive their credentials shortly.