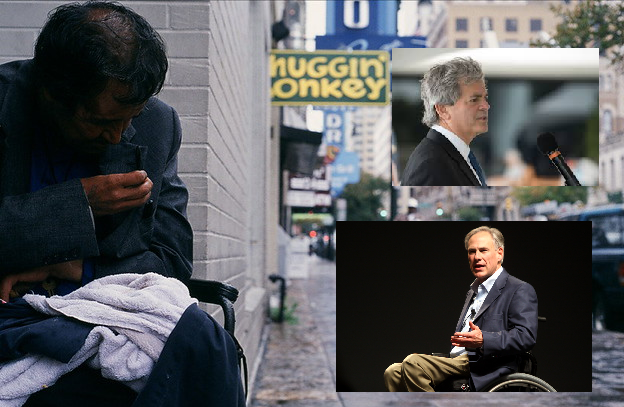 Austin — As the Texas' capitol city's homelessness crisis enters its fifth month, Governor Greg Abbott and Mayor Steve Adler have reached an agreement.

"An ongoing homelessness crisis is exactly what I need to convince voters to approve a big tax increase," explained Adler, "furthermore, it's a great excuse to appoint my friends and cronies to six-figure jobs inside city government."

"Meanwhile, I pledge to do the absolute bare minimum to keep Fox News talking about this topic," said Abbott, while also noting fundraising opportunities.
Austinites were sobbing quietly.