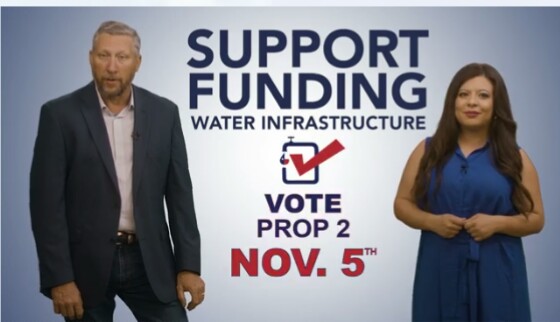 Democrat Mary Gonzalez and Republican Drew Springer recently teamed up to promote this fall's Prop. 2, an amendment to the Texas constitution that will authorize $200 million in bonds allegedly to promote water development.
"Obviously, I'm a Democrat," Gonzalez began.
"I'm a Republican," Springer continued, "but being from different political parties shouldn't stop us from enriching our friends and cronies at the expense of your personal finances."
"That's bipartisanship," quipped Gonzales.
The $200 million in this year's Prop. 2 follows Prop. 6 from 2013, which authorized $1 BILLION, also allegedly for "water infrastructure development."
"We know that we told you the Billion dollars from 2013 was a 'long term funding mechanism," said Springer.
"For some reason, it just wasn't enough.  But this time, we've totally solved water.  If you give us this $200 million, we'll never hit you up for more money ever again.
"Pinky swear?!?" asked Gonzalez, gazing into Springer's eyes.
"Pinky swear," said Springer.
Both Gonzalez and Springer kept their fingers crossed behind their backs during this dramatic gesture.