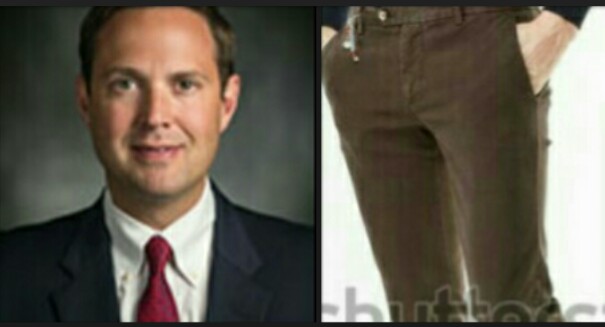 Following this morning's announcement that Empower Texans would release their audio of the Michael Quinn Sullivan/Dennis Bonnen meeting, the #txlege report obtained the following statement from former Republican caucus chair Dustin Burrows:
This morning's announcement from Michael Quinn Sullivan was certainly unexpected.

At this point, I suppose it's inevitable that my colleagues in the Republican caucus will learn the details of my activities this past June.

In political crisis, however, comes entrepreneurial opportunity.

I am immediately launching "bunkum," a new line of clothing for Texas legislators.

We will debut our first item, brown pants, at next week's meeting of the house Republican caucus; we expect sales to be brisk.

If all goes as planned, we will shortly thereafter roll out a line of fudge.