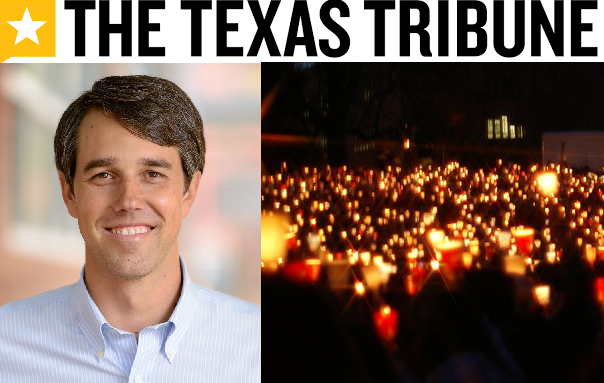 Congress Ave — Following Beto O'Rourke's departure from the 2020 presidential race, several Texas Tribune reporters and staffers were seen holding candles Friday night.

"I felt like this was something we had to do," said Editor-in-chief Emily Ramshaw. "Beto just meant so much to us. It's hard to believe it's over."

"Numb. Just numb. That's how I feel" offered national correspondent Abby Livingston.
According to Executive Editor Ross Ramsey, "the biggest challenge is going to be filling the news-hole now that the subject of 60% of our coverage has departed."
"We've certainly lost our meal ticket," explained founder and CEO Evan Smith.
"We're certainly going to have to tweak our business model," Smith continued, "hopefully the Austin lobbyist crowd is interested."
For now, the Tribune plans to distribute coloring books and puppies in the newsroom.